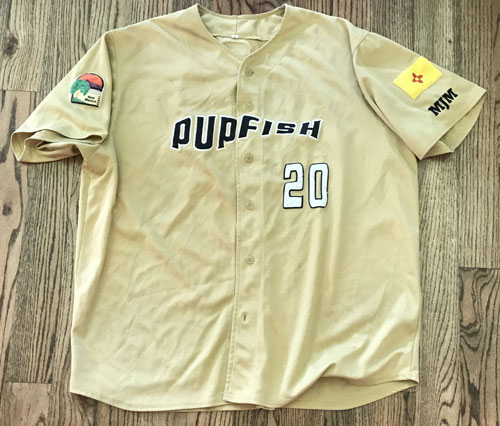 (1160) White Sands Pupfish 2015 Game Jersey Vegas Gold #6 M Length-0
$50.00 2015 White Sands Pupfish Gold Game JErseys. Tackle Twill with MJM and City of Alamogordo on sleeves. Pecos League Logo on back of jersey

All Tickets will be emailed with 10 minutes of your purchase, if you have hotmail check your spam folder.