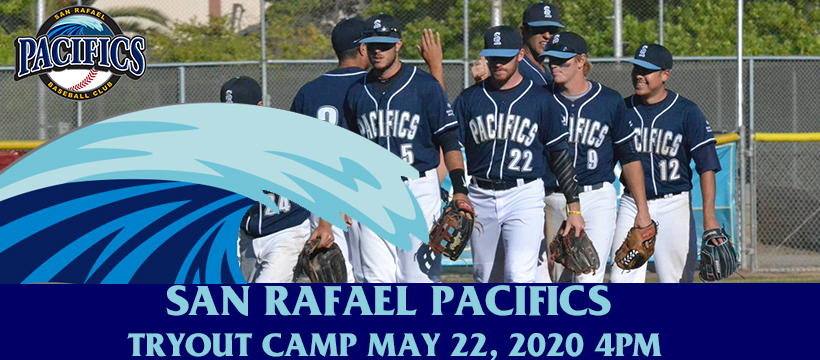 (1160) 2020 San Rafael Pacifics Tryout Camp May 22, 2020 4PM
$100.00 San Rafael Pacifics 2020 Tryout Camp. This tryout camp is open to all players who are looking to tryout for the 2020 season.

All Tickets will be emailed with 10 minutes of your purchase, if you have hotmail check your spam folder.